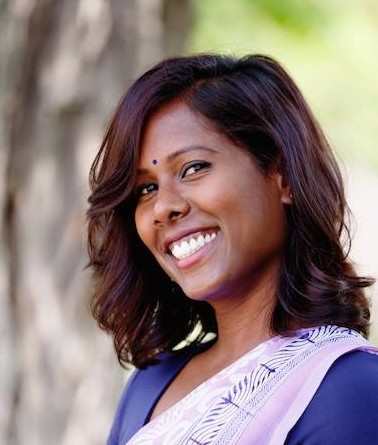 Jenny Starke M.S.W., R.S.W. completed her undergraduate degree in Psychology at York University (2009) and her Masters in Social Work at the University of Toronto (2012). She is a Registered Social Worker with the Ontario College of Social Workers and Social Service Workers, and the co-founder and Director of ANBU.
Jenny is a Tamil woman that allows her intuitions to guide her to live a life of purpose. Jenny is a woman of many identities that has and is embracing her personal struggles and sharing them to create awareness, challenge normative ideologies and inspire self and political transformation. She is a Geriatric Social Worker at Humber River Hospital and a Peer Group Facilitator for adult survivors of childhood sexual abuse at The Gatehouse. Due to her own personal experiences of trauma within the Tamil community, her passion and what she truly believes is the purpose to her life has been to work with survivors of childhood sexual abuse.
With A.N.B.U., she hopes to create a voice for survivors of childhood sexual abuse and shed light, build capacity, strengthen awareness and compassion within the Tamil community and across many communities. She is constantly growing and developing her knowledge and understanding of life with trauma through mindfulness and meditation practices. Her personal and professional journeys have enabled her to believe in living and serving within an anti-oppressive, strengths-based and feminist framework.
Contact: jennys@anbu.ca
---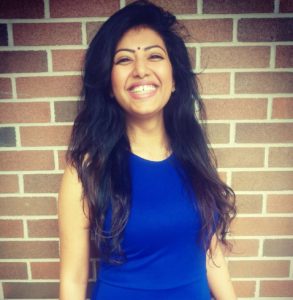 Tharshiga Elankeeran is a Registered Psychotherapist that holds a B.A. (Hons.) in Psychology from York University (2009) and an M.A. in Counseling Psychology from McGill University (2013).
Tharshiga is a Women's Substance Abuse Counselor at Addiction Services for York Region where she works with pregnant and or parenting women who have suffered extensive trauma and are striving to heal themselves. She has facilitated trauma groups with survivors of childhood sexual abuse at the York Region Abuse Program and currently facilitating a trauma group at Black Creek Community Health Center.
With a strong commitment for eternal learning, she continues to seek out opportunities for mental and experiential growth. A survivor of childhood sexual abuse herself, she believes in holistic healing. The body remembers trauma and she passionately seeks alternative forms of healing that incorporate the whole.
She obtained Reiki training and aspires to continue practicing and mastering this form of cleansing and balancing of energy within the body. She is also a certified Acudetox Specialist with NADA that can provide Auricular acupuncture to reduce stress, anxiety, cravings and increase relaxation and cleansing.